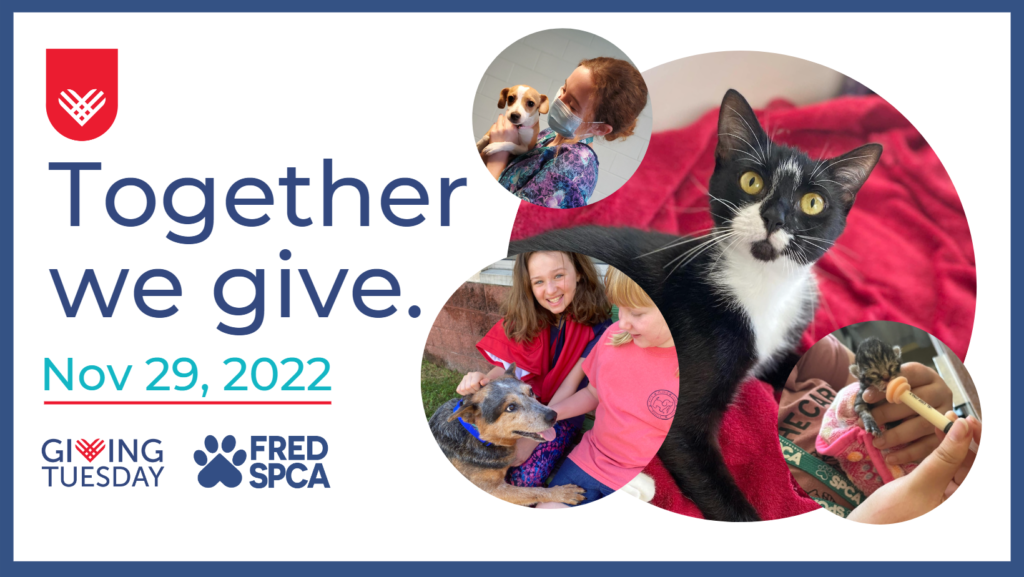 Data from the Q3 Shelter Animals Count report states that non-live outcomes in shelters are up by 9.4% and that "there are 7.3% more animals entering shelters than leaving so far this year, up from 6% in the Q2 report (Jan-Jun). While this is forecasted to improve slightly by the end of the year at 5%, this is still the largest gap in the past 4 years".
With more animals entering shelters than leaving, now is the time to adopt or support community programs that keep animals in their homes and out of the overburdened shelter system. This Giving Tuesday, we invite our supporters to join us in creating positive change for animals and the people who love them. Here's how you can help!
Create a Facebook Fundraiser with the SPCA of Fredericksburg as your organization of choice and encourage your friends and family to participate!
Donate online or in person!
Donate an item off of our wishlist. Use Amazon Smile and set your recipient to the Fredericksburg SPCA to make an even greater impact!
Help us gain visibility on an ever-changing and oversaturated social media landscape! Like, share, & comment to help our programs and adoptable animals be seen by a larger audience.