Hiccup - The Little Kitten Who Could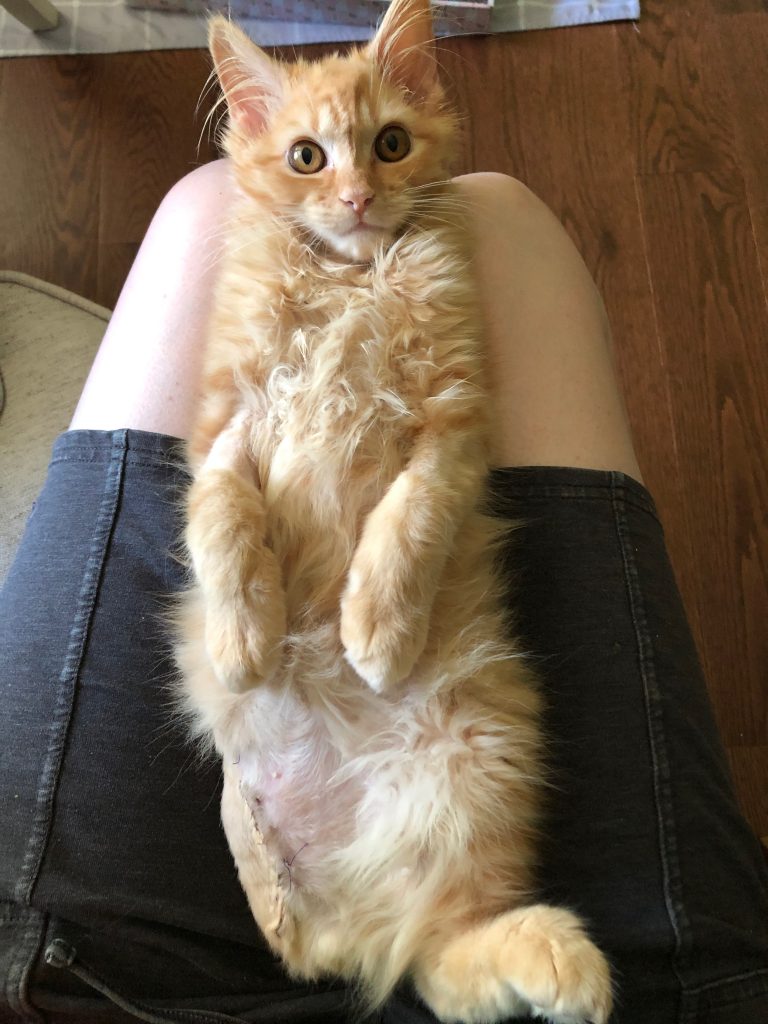 Hiccup, the little kitten that could, arrived at the Louisa Humane Society  after being hit by a car and sustaining injuries to his right leg and tail. Since his right leg was broken in two places – near the hip and close to the ankle – the best course of action was amputation. Hiccup was brought to the Fredericksburg SPCA, where Dr. Coleman and our growing medical team could perform the surgery that would allow Hiccup to live his best, pain-free life! Not only did Dr. Coleman perform Hiccup's surgery, she fostered him through his recovery to monitor and treat him post op. We are happy to report that Louisa Humane Society found Hiccup a great home, where he can grow and live a full life!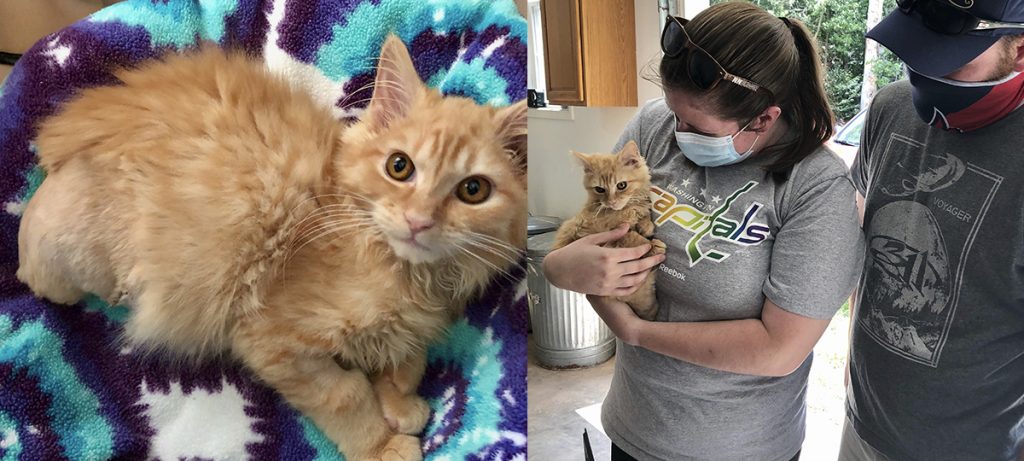 Louisa Humane Society works very hard to improve the quality of life of homeless animals in their area, and we are proud to be able to provide services to them to help their mission! We believe that teamwork makes the dream work in this industry, and we are constantly trying to grow the Fredericksburg SPCA in a way that truly helps our community. Our medical department welcomes a new licensed veterinary technician to the team, Julianne M, and looks forward to continuing to grow!
Just a few years ago, our medical department consisted of only having a veterinarian on site two days a month! With the support of our community, we have been able to hire a full time veterinarian and a team of licensed veterinary technicians and a veterinary assistant. Plus we are honored to provide learning opportunities for students in-house. Because of this amazing team, and the support we receive, we can not only service SPCA animals, but offer low cost medical care to those who need it within our community through our People Empowered Through Support Program.