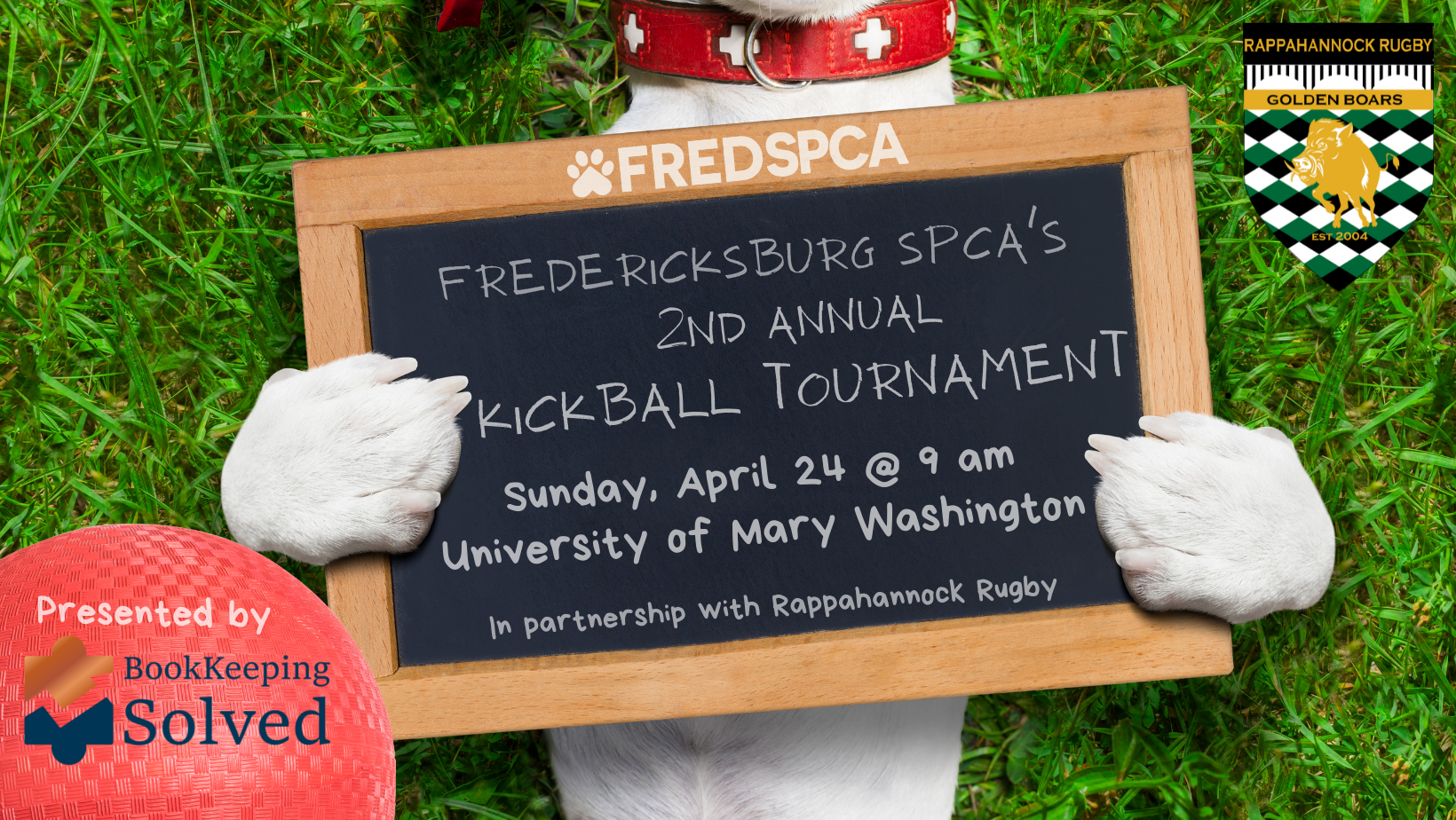 Date
Apr 24 2022
Expired!
Fred SPCA's 2nd Annual Kickball Tournament
This can't-miss tournament presented by BookKeeping Solved, LLC will be held at The University of Mary Washington is perfect for team-building or family fun – come kick some grass for the animals!
Schedule of Events
Registration
8:15 am
Warm-up
9:00 am
All Games Begin
10:00 am
Final Round
4:00 pm
*All ages welcome to play! Spectators welcome; Concessions available! Pool play; each team is expected to play 3-4 games. Games are 7 innings or 1-hour, whichever comes first.
The tournament offers individuals and companies the opportunity to support our life-saving efforts through registration, sponsorship, merchandise, and concession purchases.
Proceeds benefit the animals of the SPCA of Fredericksburg and pet families of the greater Fredericksburg area. Everyone is invited to the tournament, but player space is limited.