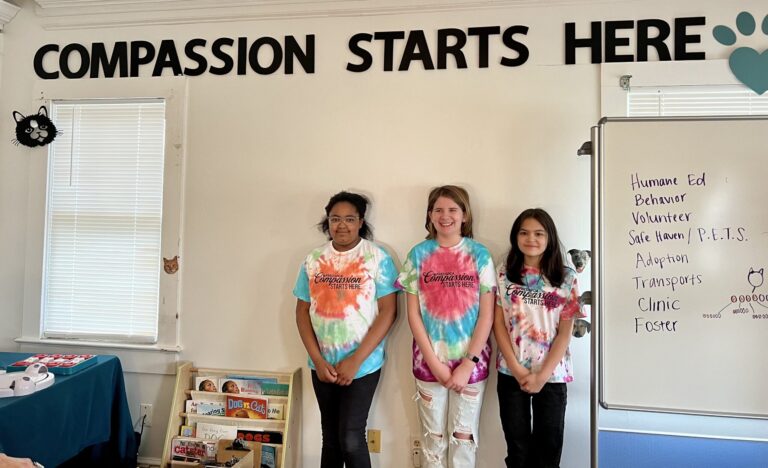 5/16/23 Victoria Alicandro
Compassionate Care Camp - Back For 2023!
Are you looking for a fun and educational experience for your child this summer? If your kids have a passion for animals, the Fredericksburg SPCA has got you covered! Compassionate Care Camp offers a week of exciting activities, learning opportunities, and hands-on experiences with pets. Camp sessions are available for kids aged 6-9 and 10-13, running from June 12 – August 4, Monday through Friday, for three hours each day at the Fred SPCA facility.
The focus of this camp is to educate kids on humane practices, responsible care & treatment of animals while also providing hands-on experiences to those interested in animal career fields. Some of the most popular activities include: reading to cats and kittens, making cat boxes & pupscicles, tie-dying camp shirts, puppy playtime, and getting the opportunity to visit the veterinary team as they work! Kids can also look forward to educational activities throughout the day to encourage how to make a difference in the lives of animals in their communities, country, and the world.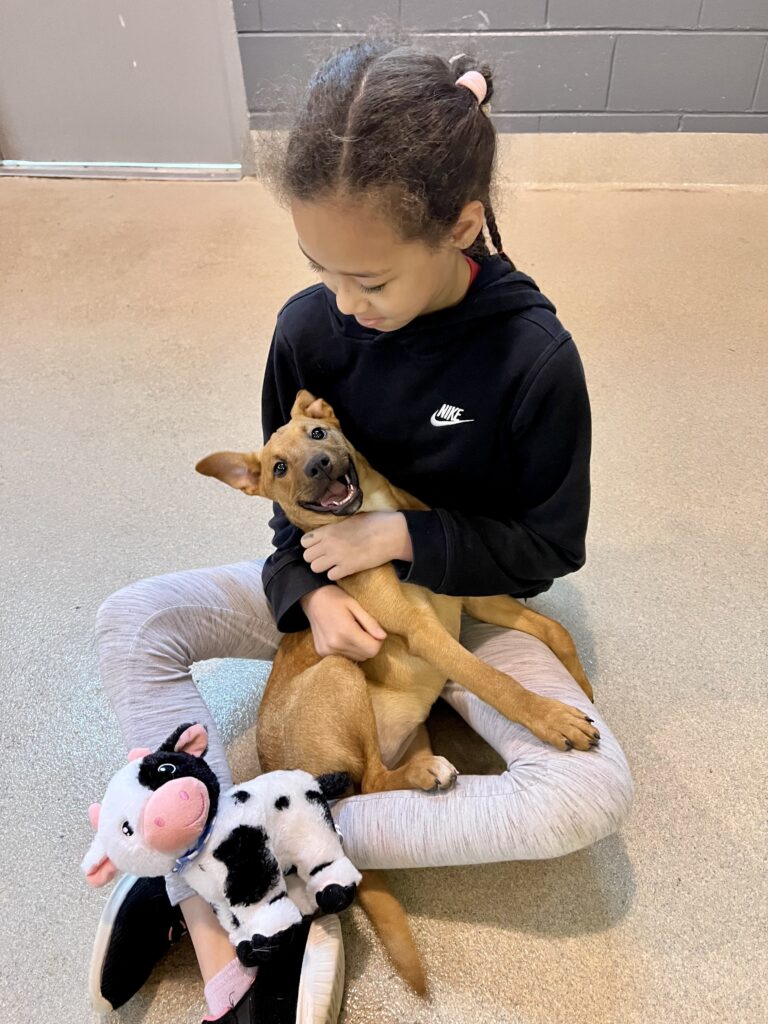 Emails from past participants have shared their gratitude and love for Compassionate Care Camp as it has grown over the years.
"Becca has always loved animals, but this camp has increased her knowledge about how to properly care for animals and understand how we each can help our local shelters," said the mom of a past camper. "Each day she was so excited to share what she learned and has been reading to our own dog at home when she thinks he needs some extra attention or comfort."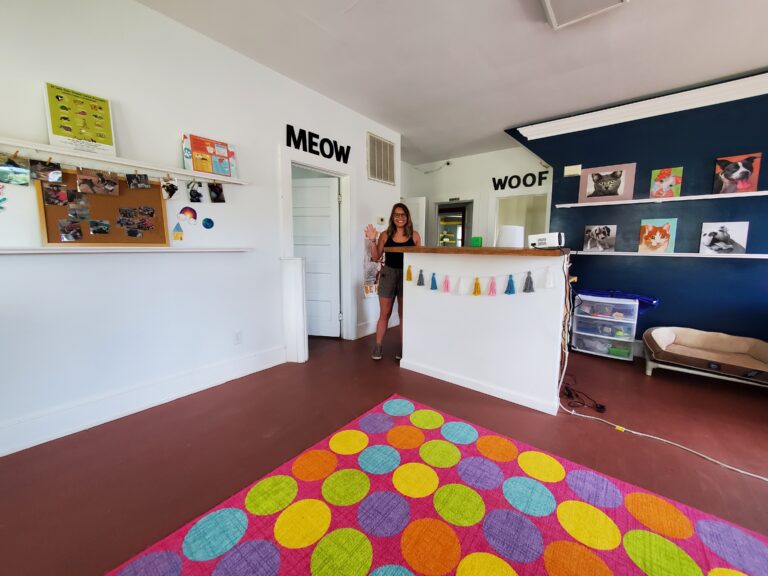 It's no secret that animals impact our lives too. Rachel Murray, the woman behind the program, a teacher and lover of animals, shares how she has seen the effect animals can have on even the most timid of kids.

"We had a middle-school-aged camper, who was of very few words and was noticeably uneasy around cats. Halfway through camp, he was with an elderly cat who just loved to snuggle and purr. He stood and read to the cat for the first 10 minutes in the room. After the 3rd time I walked by, he was sitting on the couch, with the cat in his lap and the book high up in the air, avoiding touching the cat in any way. The cat continued to nuzzle him. Before leaving that day, he was lit up like a Christmas tree," said Rachel. "The boy and his family walked out of the shelter with the newly adopted elderly cat to bring home!".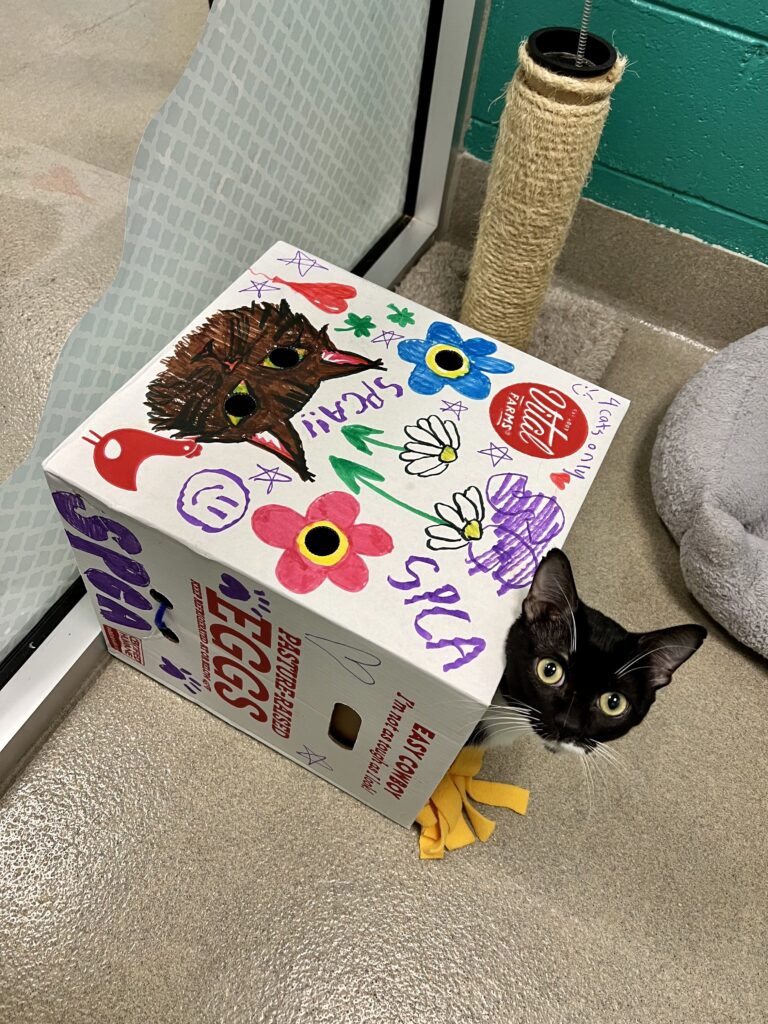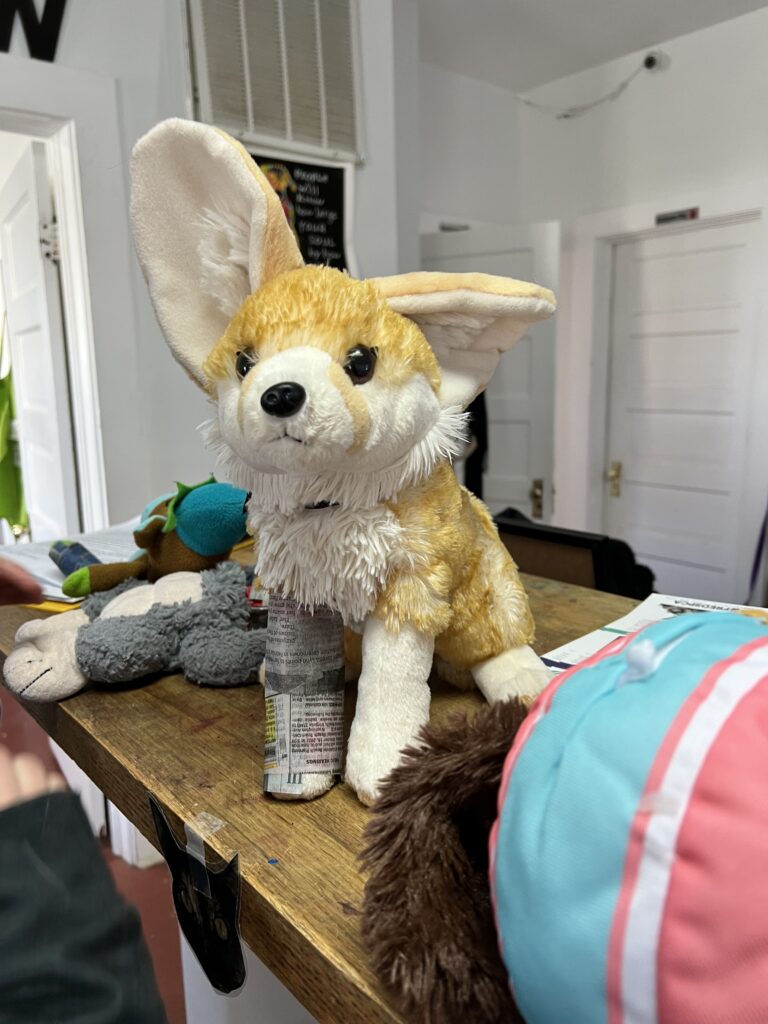 These programs help kids just as much as the animals awaiting their new homes. All the money raised through the program will go back to supporting the mission of the Fredericksburg SPCA. The staff, volunteers, and animals hope to see the animal advocates of tomorrow during Compassionate Care Camp!