Meet Mama Martha! Our pet of the month is looking for a home to call her own. 
While she might not have the opposable thumbs needed to bake you sweet treats like Martha Stewart, she makes up for it with all of her sweet cuddles! Sprinkle in some belly rubs and she will be smitten for life. 
With one ear always at attention, Martha is a certified squirrel patrol member and will make sure your garden is well protected! Let's be honest, we're all ready to harvest that $6 worth of tomatoes after having spent $347 setting up the seedlings, so we can't let those wiley squirrels steal our joy or BLT ingredients! Martha is excellent friends with her feline roommate in the foster home and does not seem to mind other canine friends either. Meeting Martha, you'd never know this girl has been through her own trials.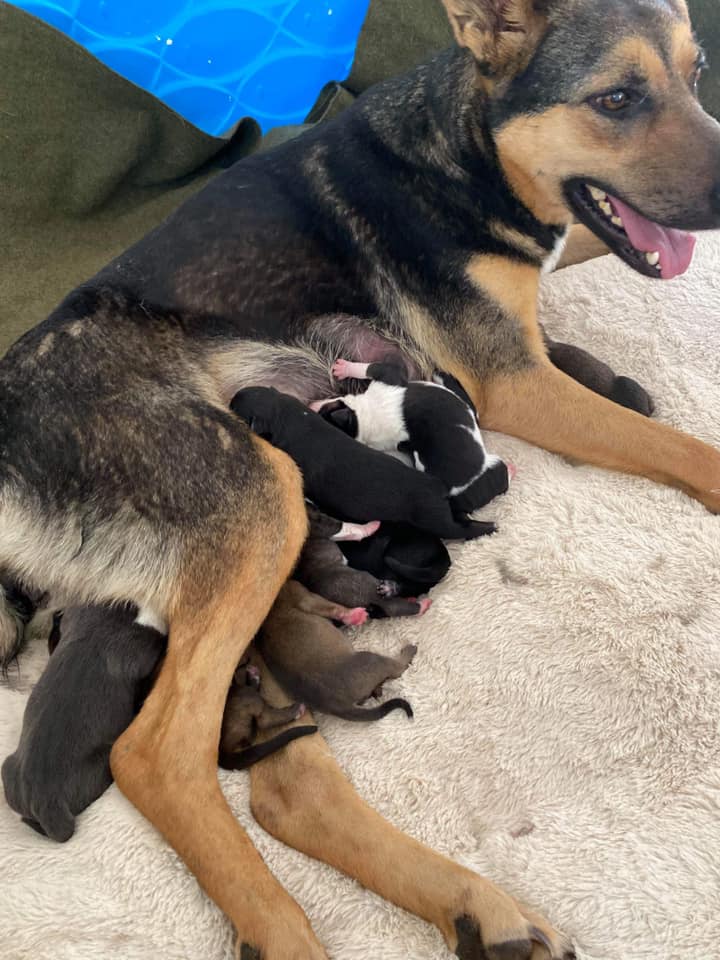 Martha is a survivor – she came to us a pregnant mom and had 9 puppies. Martha was such a good mother and gave everything she could to her puppies – but when she was not able to gain weight, even with her ravenous appetite – we knew something was wrong.
Martha was seen by our veterinarian in our Locke Community Medical Center and tested positive for Lyme & Ehrlichia. One of her puppies, unfortunately, passed away, and Martha had to contend with a broken heart on top of being severely ill. Staff and our amazing Foster Fam rallied around this brave lady and made sure she got the medical care and TLC she needed. Martha's puppies have all found new homes and Martha is now looking for one of her own. We know someone out there will connect with this sweet, courageous girl's story of loss and illness, and open up their heart to her! She has a lot of love to give everyone she meets, and can't wait to spend the rest of her life with someone who will show her just as much affection. 
If you would like a chance to get some sweet cuddles from Martha, please email Matchmakers@fredspca.org or visit fredspca.org/adopt