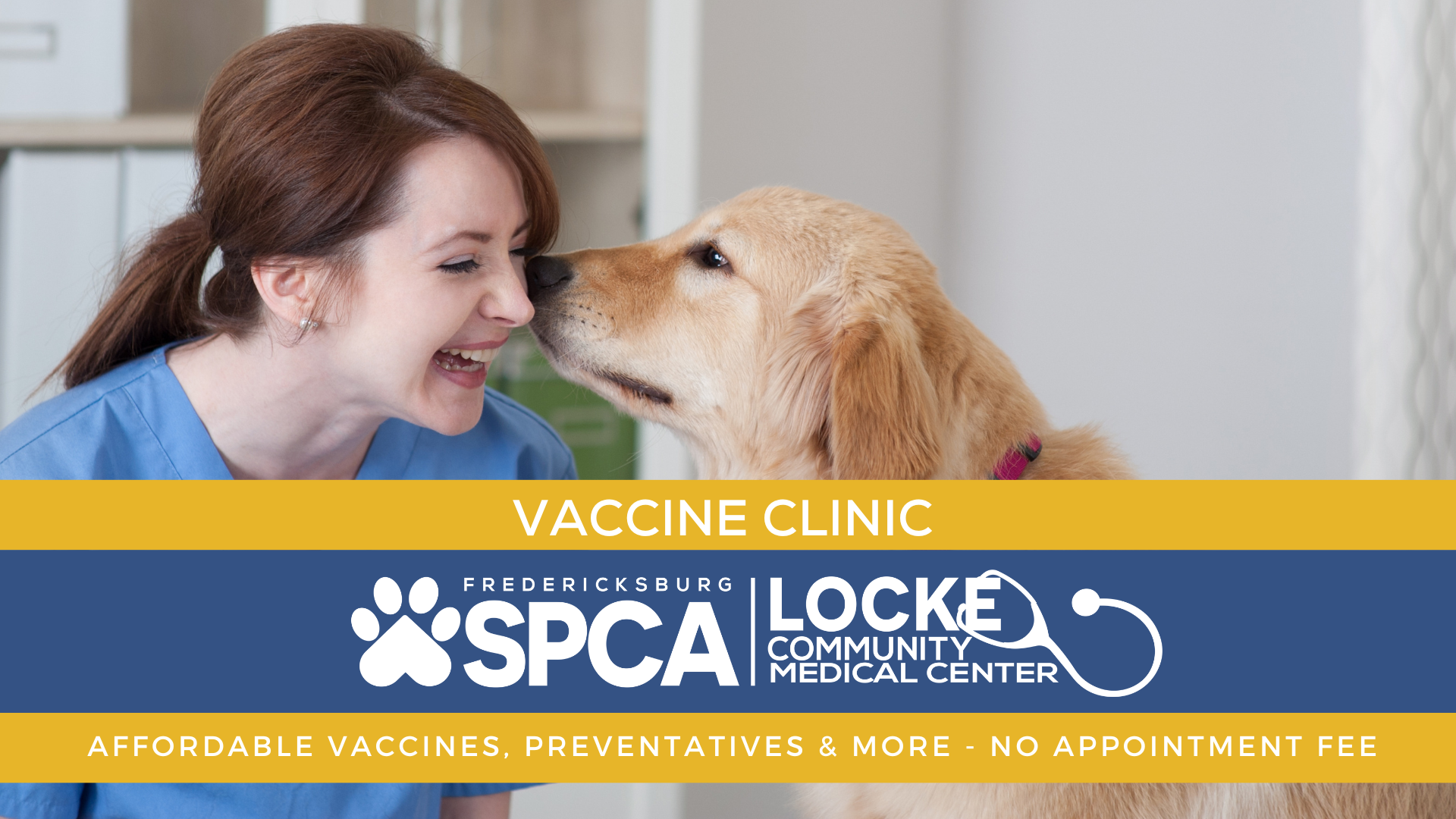 Date
Apr 28 2023
Expired!
Vaccine Clinic
**UPDATE 4.19.23 – This Vaccine Clinic is FULLY BOOKED! Keep your eyes on our newsletter, social media, and our event page for future Vaccine Clinics!**
For a dog not on preventatives, one mosquito bite is all it takes for them to get heartworms. The Fred SPCA Locke Community Medical Center will be hosting a vaccine clinic on April 28th for National Heartworm Awareness Month. Pick up affordable flea, tick & heartworm preventatives and get your cats and dogs up-to-date on vaccines and blood tests! There is no fee to reserve your vaccine/preventative appointment, but you must book your time slot in advance at frespca.org/clinic!
DETAILS:
Where: Fred SPCA Locke Community Medical Center (enter through the side door of the building) 10819 Courthouse Rd, Fredericksburg, VA
When: April 28 from 2 – 6 pm
Price List:
$0 appointment fee!
$22 – Vaccines (Rabies, Bordetella, DAPP, FVRCP)
$32 – Leptospirosis Vaccine
$32 – Lyme Vaccine
$32 – FeLV Vaccine
$15 – Microchip
Bloodwork:
$25 – Heartworm test
$40 – 4DX (heartworm, Lyme, Ehrlichia, Anaplasma)
$25 – FeLv test
$40 – Combo (FeLV/ FIV)
*flea, tick, & heartworm preventative prices vary