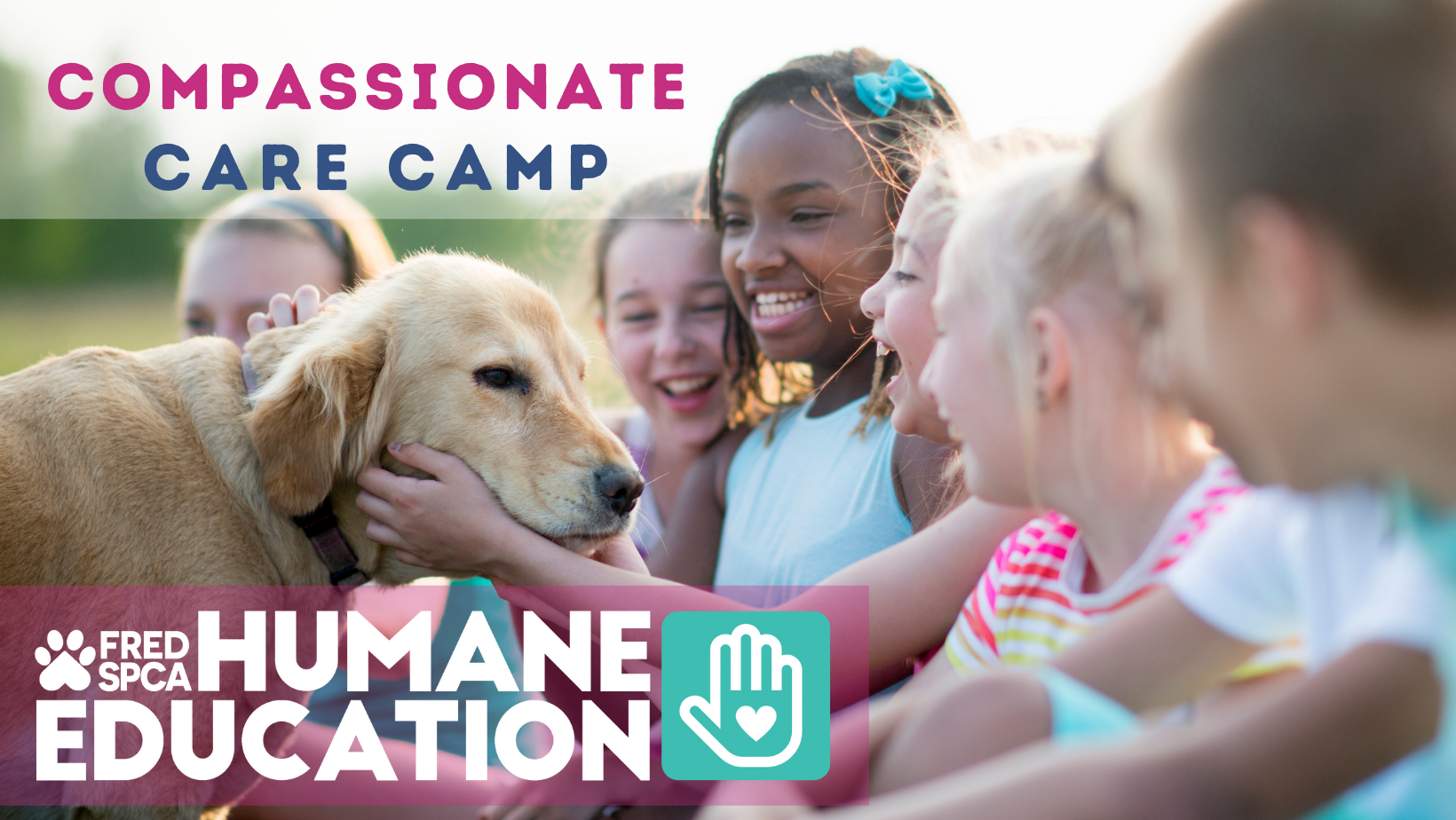 Date
Jun 13 - 17 2022
Expired!
Compassionate Care Camp
Compassionate Care Camp summer camp is back!
The Fred SPCA Compassionate Care Camp is designed to provide your child with a better understanding of animal-related career fields, how to provide proper daily care for animals & what we do here at the Fredericksburg SPCA! With discussions about a large variety of animal-related topics, there is something for everyone! Not only is this an incredible experience for the animal-loving child in your life, but all monies raised through camp fees also go toward our life-saving mission.
We will have week-long sessions, Monday through Friday, with two sessions with alternating age groups of 6-9 and 10-13 (see ticketing page for details).
Session A is from 9 am to 12 pm
Session B is from 1 pm to 4 pm