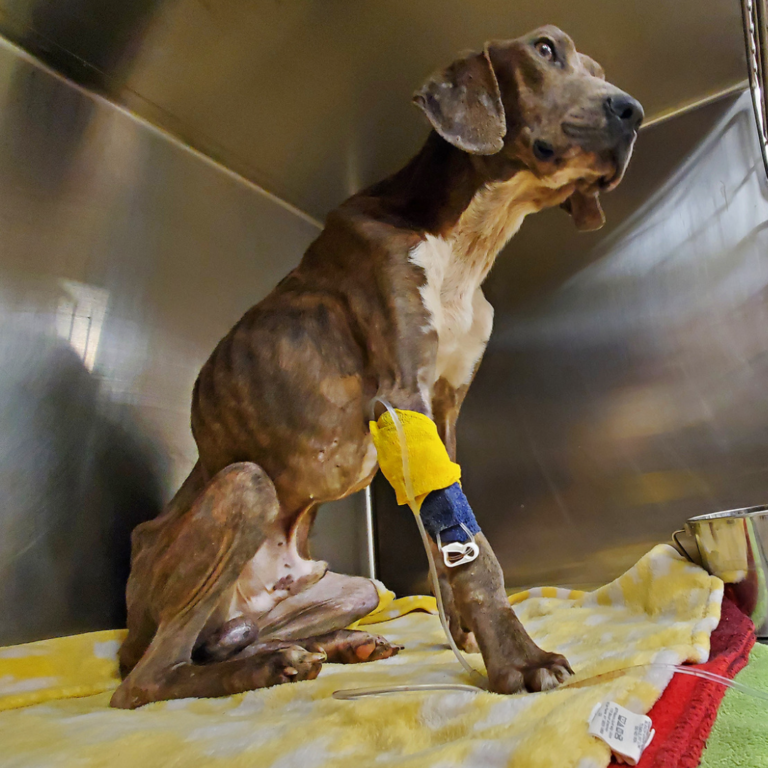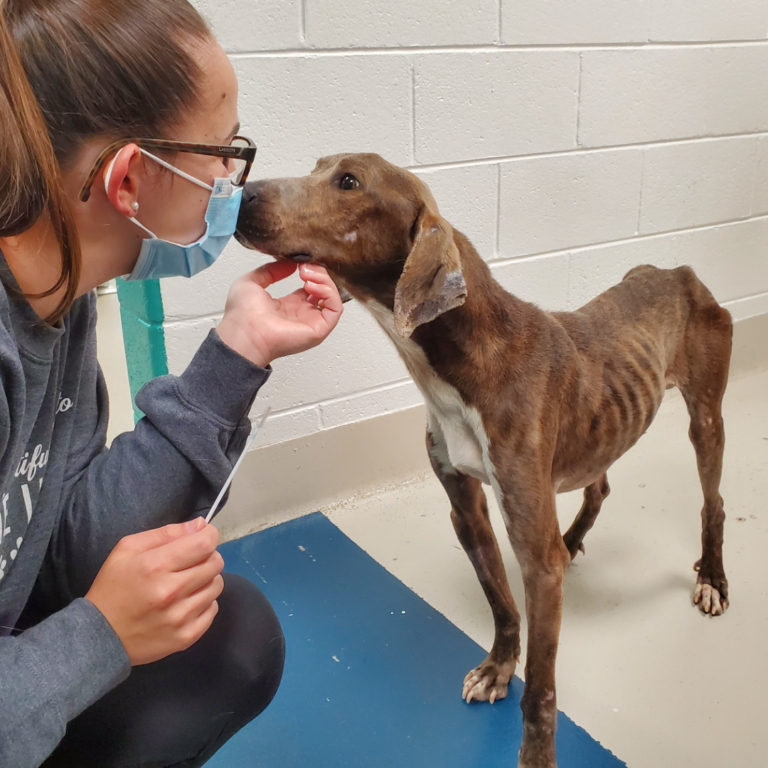 Elvis' Journey to Recovery
Elvis' story is one that our team was unsure would have the outcome we desired, which is the unfortunate reality of rescuing animals. As one of four dogs that came into our care in critical condition in December, he had a long road ahead of him. All four were emaciated and in need of high levels of medical intervention. Their ongoing treatment ranged from safely getting the weight back on, treating UTIs, and needing/receiving dental extractions, to battling a mixture of Lyme+, Ehrlichia+, and Heartworm+ diagnoses. 
Elvis was luckily (if we can say that) only Lyme+, however, his red blood cell count upon intake was alarming. As in how-are-you-alive-right-now alarming! Our medical team was looking for Elvis' RBC to fall in between a range of 5 – 6, and he tested at .99! Elvis needed an emergency blood transfusion, so hero dog George made an appearance to try and give him a hallelujah. George, alongside his mom and Clinic Director, Holly; Director of Animal Care, Ashley; and Animal Care Coordinator, Catie, went right to work knowing there was only a slim possibility of Elvis pulling through.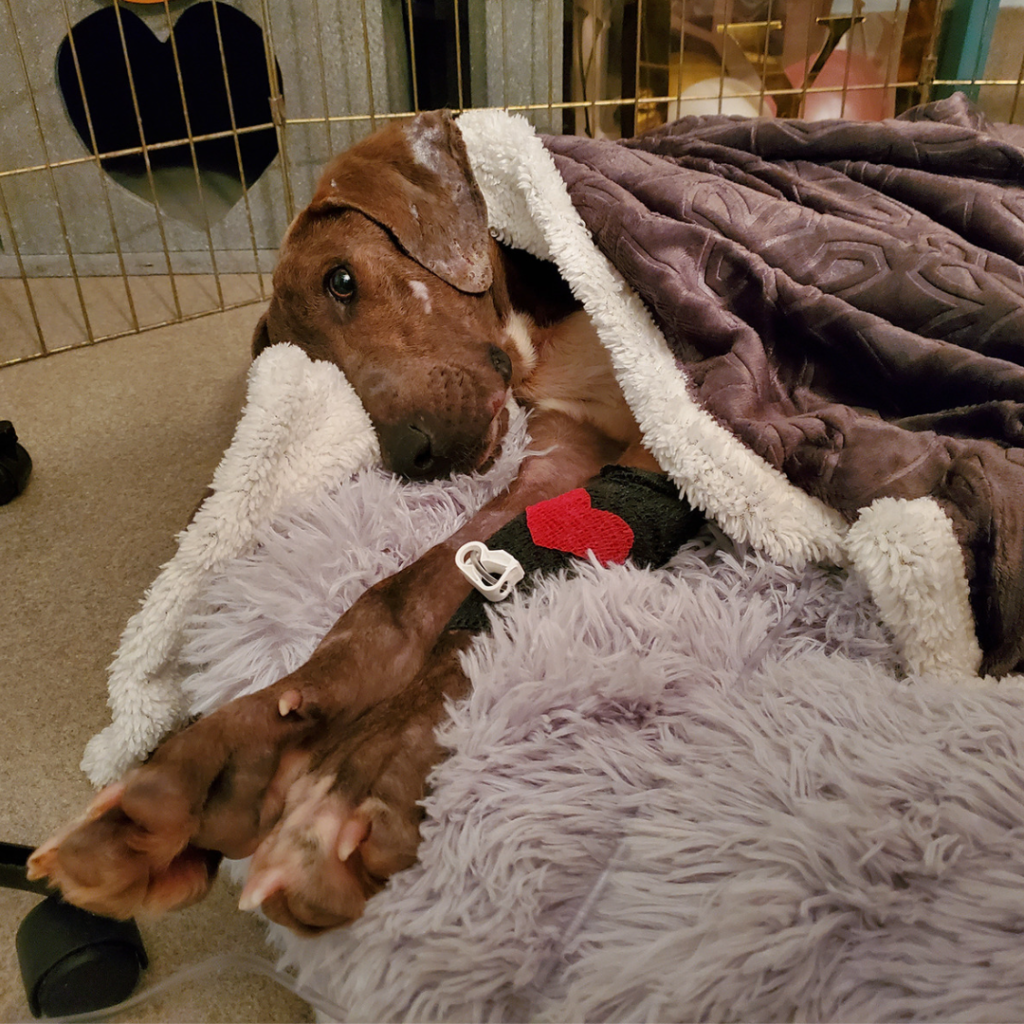 Several weeks later, we are happy to report that all four dogs have made it out of the most critical phase and Elvis' RBC reached over 6 on his last blood test! Due to their medical conditions, all four dogs have had an extended length of stay at the Fred SPCA while our team worked diligently on continued care.
As much as we'd love to save the world, as a non-profit, we only have a certain amount of money in our budget for medical expenses. Cases like this, especially four all at once hit us hard. We are so grateful to all of our supporters who donated to our Facebook Fundraiser and helped us raise over $3,000! If you would like to help us save dogs like Elvis, please consider making a gift. Your donations ensure we can keep saying yes when another dog like Elvis needs our help!
 
Elvis is feeling much better and is ready for a home and a family to give him the happy ending to his story that he deserves. He would love a home with a confident dog to show him the ropes and play with. His previous foster home said that he was good around their cats and gentle with kids.  He is a 10/10 good boy, gentle, sweet, and worth every sleepless night our team had!