September 21 @ 10:00 am - September 22 @ 4:00 pm ~ Fredericksburg Expo Center ~ up to $9/ticket - kids FREE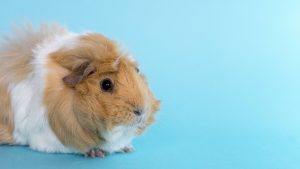 The Fredericksburg Expo & Conference Center will go to the dogs, cats, pigs, lizards & more on September 21-22, 2019 for the 8th Annual Fredericksburg Pet Show!
This family-fun event brings together pet owners, lovers and enthusiasts with vendors that represent all aspects of the pet world. Back by popular demand is America's most famous Water Skiing Squirrel, Twiggy The Water Skiing Squirrel. That's right, Twiggy is a squirrel that can water ski. In addition to Twiggy and great pet related vendors there is so much to see and do such as holding reptiles, visiting with Stuart the Opossum, Pup 'N Iron Canine Fitness & Learning Center agility demos, Pet Adoptions, Reading with Therapy dogs, pony rides and all dogs attending can challenge the Dog Race Track and Agility Course from Dogloversdays.
For more info and to see the most up to date attraction schedule visit www.fredericksburgpetshow.com
Show Hours:
Saturday, September 21: 10:00am – 5:00pm
Sunday, September 22: 11:00am – 4:00pm
Admission:
Adults: $9 At Door | $8* Advance
Senior (60+): $8 At Door | $7* Advance
Children 12 & Under: Free
Pets Welcome
*processing fees apply