It's that time of year! The Fred SPCA is participating in the groundbreaking pet adoption campaign: Clear The Shelters! The event takes place on August 17th in more than 28 markets across the United States and Puerto Rico! This is a one day event where shelters waive their fees to help animals across the country get adopted and find their forever home. Last year over 80,000 pets were adopted. The Fredericksburg SPCA is waiving fees for all available animals 7 months and older. We encourage the community to visit us and to take advantage of our Foster-To-Adopt program, where you can foster your chosen buddy (or buddies) for up to 7 days before the event to see if it's a good fit, and then finalize your adoption, if you so choose, on the day of the event. Last year, the Fredericksburg SPCA had the highest number of adoptions in all of Virginia, seeing over 90 animals find homes.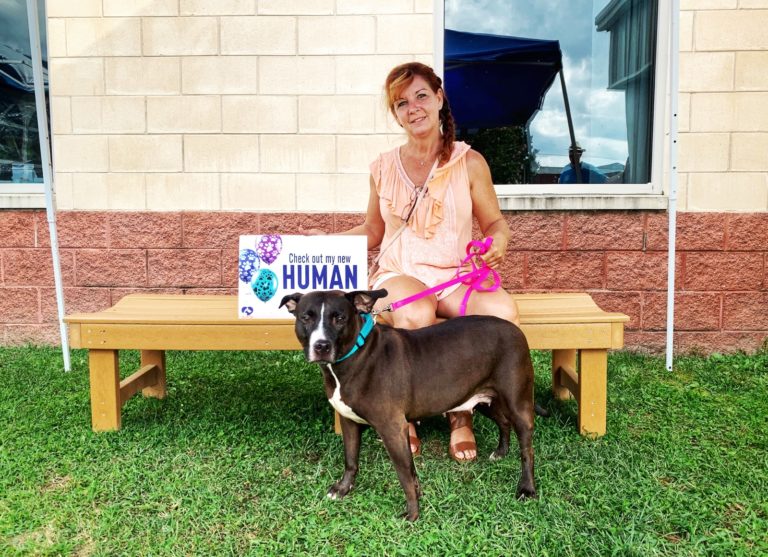 Each year that we participate, we see a flood of families and individuals coming through our doors, looking to add to their tribe. There is still a lot of controversy towards shelters and rescues participating in adoption events that have fees waived. The concerns, which come out of a place of love, are often fear based. Many of the animal welfare industry leaders such as Best Friends Animal Society, Maddie's Fund, Animal Sheltering and ASPCA are continually coming out with data to prove why fee-waived adoptions work for all involved! We want to take the time to explain Clear The Shelters, and dispel some myths with facts. So let's get started!
MYTH: You just want to get rid of all the animals
FACT: Well, yeah – that's kind of the point!  But probably not in the way you're thinking.
We want to see all of our animals find homes in a timely manner! Despite our best efforts and use of resources, animals can begin mentally deteriorating in a shelter environment within as little as a week. That means we are going to do everything we can to fit that animal into a home they can thrive in as quickly as we can. 
Working at the SPCA, is it a surprise that our staff and volunteers love and care for each animal that comes into our care as if they were our own? So we aren't just opening our doors on August 17th and throwing cats at passerby's! All of our positions are formulated to work towards the same outcome: finding good homes for homeless animals. When we can use our time, talents and resources to make that happen quickly to prevent animals from shutting down in the facility, you bet we will! If it happens an animal takes more time to find a home, we are ok with that – we are not looking to "get rid" of our animals, we are looking to continue their journey into a home so they no longer have to couch surf with us (no matter how much we like seeing their sqooshy faces each day)
MYTH: People will make a rash decision for a free animal and end up returning them
FACT: Studies have shown that there is no difference in returns from fee-waived adoption events versus regular full priced adoptions.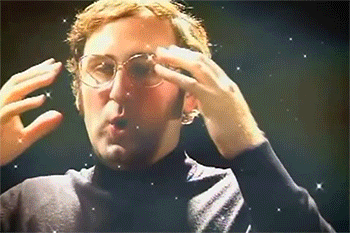 Sandra MacArthur, BS; Julie K. Levy, DVM, PhD, DACVIM; Patricia A. Dingman, MS, Sylvia J. Tucker, BS Maddie's Shelter Medicine Program, University of Florida, Gainesville, Florida did a study on a fee waived adoptathon event, where 1928 adopters were sent a post adoption survey 6 – 12 months after the event and an astonishing 95% of cats and 93% of dogs were still in the home. Those numbers are actually above average! 
We will have 15 + staff members on site as well as over 30 volunteers to help you find an animal that is right for you. We have created a whole new department called "Matchmakers" who are there to help you find a good fit for your home and lifestyle! They are adoption counsellors, and take all of their notes and also information from our other departments like Animal Care, Intake, Foster and our Volunteers (even your Adventure Tails report cards) to help you choose an animal! The photo you fell in love with online might be a total couch potato dog when you are looking for an energetic dog to keep up with your weekend hikes! You can even contact them right now to discuss any animal in our care at [email protected] 
We also offer a 7 day Foster-To-Adopt period, where you can choose an animal and bring it home for up to 7 days to see if it's a good fit for you. This approach helps potential adopters feel more comfortable in their decision, since it's a long term commitment they are entering into and there are a lot of factors at home that can affect a successful adoption. For Clear the Shelters, we are allowing adopters to choose their animals before hand up to 7 days before the event, for Foster-To-Adopt, and as long as they finalize the adoption before noon on August 17th we are honoring the fee waived price. ** Monday/Tuesday our adoption floor is not open to the public due to deep cleaning so you will not be able to meet animals on these two days.**
And you know what? Returning an animal to us is not the worst thing in the world. Sometimes things don't work out, and you shouldn't be ashamed for trying. We have lots of resources available to those who need it both pre and post adoption, and our staff is more than happy to continue supporting the communities animal lovers by being a part of the only Animal Resource Center around! If you need advice, tips and tricks, we can help point you in the right direction! 
MYTH: The people getting free animals are using them for bait and abuse
FACT: People who "adopt" animals for nefarious reasons are likely not doing so where there is a paper trail.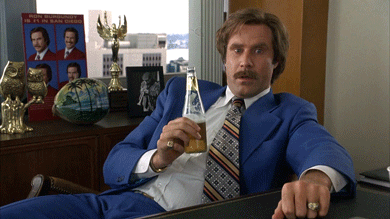 When you say fee waived adoption, or "free", people's minds often go to the worst story they've ever heard of because abuse and neglect is still real and prevalent in the world. 
Best Friends Animal Society states "With a good, conversation-based adoption process in place, along with a short application, people who want animals for less-than-honorable purposes are not likely to try and adopt because they don't want their actions to be documented by virtual or paper trails."
At the Fredericksburg SPCA, we do not change our adoption application practices for fee waived adoptions. 
 We repeat: We do not change our adoption application practices for fee waived adoptions. 
Once more for the people in the back?? We do not change our adoption application practices for fee waived adoptions. 
Want to know what that entails? Visit our ADOPTION PROCESS here
MYTH: If you can't afford an adoption fee, you shouldn't adopt an animal
FACT: Approximately 1.5 Million animals across the USA are euthanized each year in shelters because there are not enough homes.
Referencing industry leaders, Best Friends Animal Society states"The ability of adopters to pay high adoption fees does not guarantee the quality of their homes or their future ability to support adopted pets. It also doesn't ensure that pets will not be returned or given to another person. Everyone loves a deal, regardless of income."
The need for companionship spans across all income backgrounds.  A free animal can be found under your co-workers porch after a litter of kittens was discovered, or on Craigslist, or through a family member rehoming. People aren't necessarily coming in because they can't afford the initial fee. Our animals have all been vetted, spayed/neutered, vaccinated, and microchipped. By choosing to adopt an animal through us, our community recognizes that creates room for all the other animals in need – and by the looks of our waitlist right now, there are a lot! 
There are a lot of people who adopt during Clear The Shelters who choose to make a donation to the Fred SPCA, or sponsor the adoption fee of upcoming animals to our facility. This year, we are turning this event into an all inclusive, family friendly fun day! Even if your goal is not adoption, you can come enjoy the party!
This year our goal is to truly CLEAR THE SHELTER! We will be staying open until midnight, or until every animal is adopted – whichever comes first! We are turning this into our very own PAWTY with the help of B101.5 who will be onsite providing entertainment, giveaways and live updates! We will have Juan More Taco FXBG, The Falafel Joint and Rita's Italian Ice & Frozen Custard on site to keep guests bellies as full as their hearts! Off Leash K9 Training LLC, Fredericksburg will be on site and offering a 10% off package to all dogs adopted during our Clear The Shelters event! Paw Pose & Play as well as Petvalu – Fredericksburg will also be on site to share their information! There's something for everyone! We will have a kids station set up with coloring and reading – so be sure to bring the entire family. In the evening, if there are still animals left to adopt, staff and volunteers will be changing into their Pawjamas to continue the party until midnight! We encourage guests to join in the fun!
The FredSPCA will have a Spanish translator and a Hard-Of-Hearing translator on site.