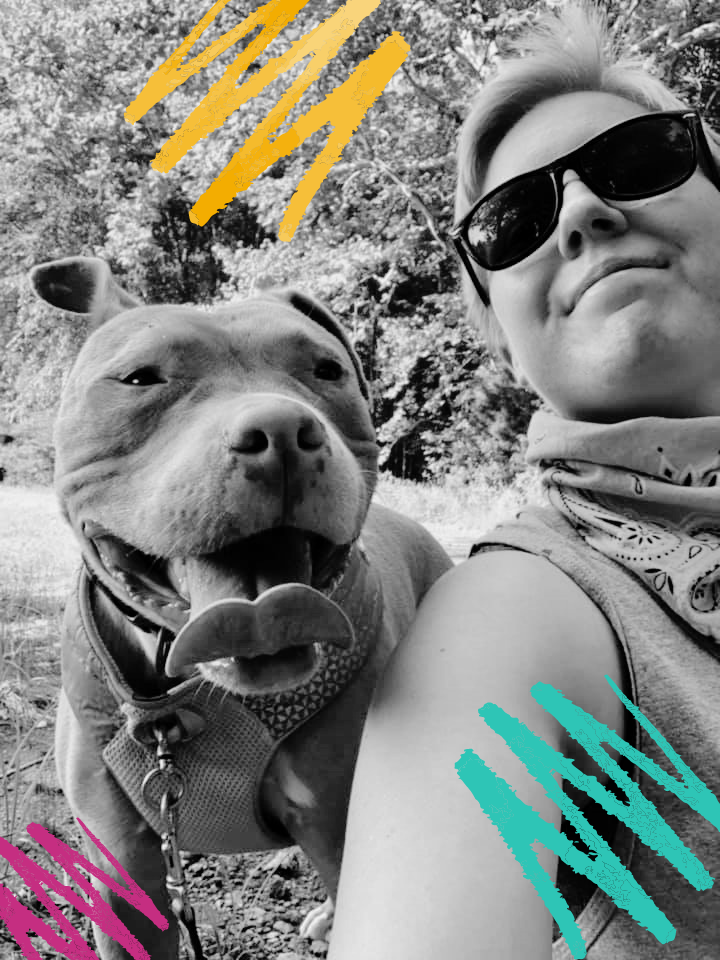 MEET BETH: BEHAVIOR COORDINATOR, CACTP CERTIFIED INSTRUCTOR
Hello, my name is Beth! I'm from Huntsville, Alabama, where I lived my entire life until moving to Virginia to work with the Fredericksburg SPCA! I've been working in animal care since August 2017, where I started (completely by accident) working as a kennel technician at my local animal shelter back in Alabama. Within the first two months, I realized I could never do anything else. I quickly moved up the ranks and discovered my true passion, animal behavior, along the way.
I got my CACTP (Certified Advanced Canine Training Professional) certification from Animal Behavior Institute, and plan to continue my education forever. Learning is a huge part of training, and it's our responsibility to our pets. As such, I focus on training methods backed by behavioral science, and adhere to Fear Free and LIMA (least intrusive, minimally aversive) policies, focusing on long-term behavior changes based on a positive relationship with your dog, instead of the short-term and unreliable results that often come from intimidation or fear.
I have a spoiled 14-year-old cat named Ginger who is my world, and two sugar gliders named Ace and Iris (Ace is actually a rescue from the first shelter I worked at—can you believe I have a rescue sugar glider??).
I look forward to moving toward a more educated and humane future for all our pets, and I am so glad for the opportunity to be a part of it!